Board of Directors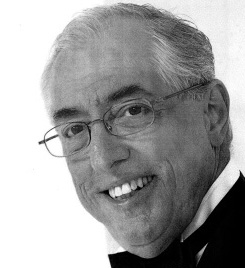 Jim Singleton 
Director
Reverend Singleton has a Master of Divinity from Covenant Theological Seminary in St. Louis, Missouri and was ordained in the Presbyterian Church in America in 1969.  He served over 36 years as a U.S. Army Chaplain, retiring as a Colonel in 2003.  After a period as a Chaplain with the YMCA of the Rockies, he was approved by the Rocky Mountain Presbytery to be a Director, organizing and overseeing Courtside Ministries' early development in Colorado Springs.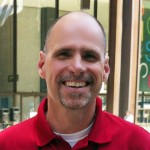 Mike Kienapple
  Executive Director
Pastor Mike Kienapple is from London, Ontario, Canada originally and came to the U.S. to get his business degree in Marketing at Kent State University in Ohio. He meet his wife Shirla of 30 years there and they have one son, Matt who is 22. Mike was in the corporate world for 15 years with Hertz and Caterpillar before being called into the ministry.  He is an ordained pastor and was educated at Ashland Theological Seminary in Ohio, where he received his M.A in Clinical and Pastoral Counseling.  He has been in interdenominational churches that are missional and Kingdom focused for 15 years. He has lived in three different countries and traveled extensively.  In 2011, he was called to the Chicagoland area, where he launched Courtside Ministries nationally, where he is Executive Director. His passion is to see people become set free and to experience God to the fullness of what He has intended. To see transformation in people lives and that of the church unified and impacting the community, therefore bringing transformation to our culture. He loves to walk, hike, bike, travel and worship while spending time with God, family and friends.
Noel Sterett is an attorney with Mauck & Baker and has been practicing law since May 2007.   He has litigated in federal courts across the country, from Idaho to New Jersey, advocating for the civil liberties of churches and ministries in the land use context.  Noel received his undergraduate degree in 2003 from Truman State University and is a graduate of Regent University's School of Law, where he served for two years as the law school chaplain and as a member of the Christian Legal Society and Regent Students for Life.   Noel is a recipient of Alliance Defending Freedom's Bronze Level Service Award for pro bono work and a member of Alliance Defending Freedom's National Litigation Academy Honor Corps.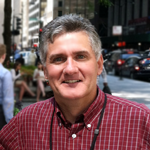 Tom Strening
  Director, President
Tom Strening is from Oak Park IL, a suburb of Chicago. He majored in law enforcement and   was a police officer for 5 years. He also served as a Captain in the U. S. Army Reserves. Tom worked in the corporate world for 27 years, most of those in commission sales. In 2011, he completed a 2 year biblical studies/leadership program at the Vineyard Leadership Institute.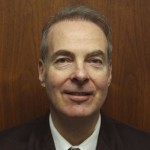 Andy Norman
Director, Secretary
A graduate South Texas College of Law, Andy's practice includes consumer and class action litigation, and constitutional, civil rights and injunctive relief litigation on behalf of Christians, Messianic Jews and their congregations. With a Jewish background, Andy has unique perspectives on his faith and his work.  When he was thirty-one, he was born again and began a serious walk with God. As a Messianic Jew, Andy has learned that one need not abandon his Judaism in order to believe in Messiah Yeshua, the greatest Jew of all time.
"Act justly, love mercy, and walk humbly with your God."