One Attorney's Vision
In 2007 a vision began to ruminate in the heart and mind of Tyler Makepeace, an attorney of more than 30 years.  Having represented thousands of clients, he noticed a common denominator—virtually every client, regardless of the nature of their problem, was dealing with the result of sin, and facing it without the hope of Christ and the wisdom of Scripture.
But not only were clients facing desperate situations without Christ.  Many attorneys were representing them without the biblical insight to truly deal with the underlying causes of the brokenness their clients were dealing with.
This problem led to a vision to integrate evangelism and discipleship with legal counsel, resulting not only better legal solutions, but eternal transformation among those giving and receiving counsel.
The Beginning
In 2009, Courtside Ministries opened a ministry table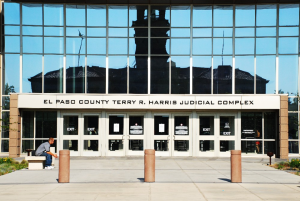 outside the El Paso County Courthouse in Colorado Springs, Colorado to pray for and provide practical help to anyone entering the courts.  Courtside also opened a ministry center near the courthouse to offer extended services to anyone in need.
Since then, Courtside has prayed for more than 30,000 people, referred more than 2500 to local churches, referred thousands to faith-based human services including food banks, shelters, legal aid and counseling services.
Vision For The Future
Today, Courtside is launching a national strategy to open chapters in 10 cities around the nation.  With more than 30 million people a year impacted by the legal system, the need for Christ in the courts is virtually endless.
While the task is enormous, God is bigger.  Through our national expansion plan, Courtside is working to establish ministry centers in 10 cities including Detroit, L.A., New York, Houston, and others.  Right now, we're reaching thousands with the gospel.  Our goal is to reach hundreds of thousands of people at a time when their lives are desperate and the spirits are open.
Learn more about our main Courtside campuses here: Colorado Springs, Chicago,  & Redding California

 ______________________________________________________________________________________________________
Here Are Courtside Ministries' Core Values
Courtside Ministries is founded on five core values that guide us in the way we reach out in the communities where we work.  We believe that our actions should glorify God and bring others into a relationship with Him in accordance with the principles revealed in the Bible.
Every human being has value in God's eyes  – This is good and pleases God our Savior, who wants all men to be saved and to come to a knowledge of the truth.  For there is one God and one mediator between God and men, the man Christ Jesus, who gave himself as a ransom for all men–the testimony given in its proper time.      1 Timothy 2:3-6
Prayer makes an eternal difference as we intercede for people at their time of need – On him we have set our hope that he will continue to deliver us, as you help us by your prayers. Them many will five thanks on our behalf for the gracious favor granted us in answer to the prayers of many.          1 Corinthians 1:10b-11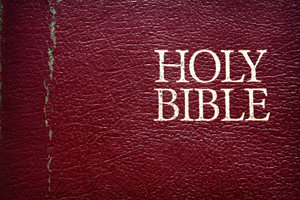 Followers of Jesus Christ have the privilege and responsibility of sharing His love with those in need – Then Jesus came to them and said, "All authority in heaven and on earth has been given to me.  Therefore, go and make disciples of all nations, baptizing them in the name of the Father and of the Son and of the Holy Spirit, and teaching them to obey everything I have commanded you."     Matthew 28:18 – 20
Lives are changed forever when they encounter Jesus Christ and His Word – Therefore, if anyone is in Christ, he is a new creation; the old has gone, the new has come!             2 Corinthians 5:21
Followers of Christ are more effective when we work together to meet the full needs of every person –   It was he who gave some to be apostles, some to be prophets, some to be evangelists, and some to be pastors and teachers, 12 to prepare God's people for works of service, so that the body of Christ may be built up 13 until we all reach unity in the faith and in the knowledge of the Son of God and become mature, attaining to the whole measure of the fullness of Christ.                  Ephesians 4:11 – 13